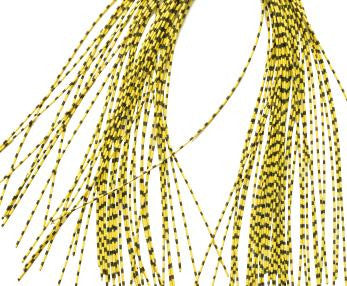 Veniard Mini Barred Centipede Legs
Back in Stock after a long time, These are my favourite legs for my Top point fly for the rivers.
There is so much movement in these legs the fish just love them, not so easy to tie with but check out my YouTube channel
"THEDAVEDOWNIE" for the video on how to tie them in, the rubber legged hare's ear nymph.
If you wish me to order you in the bigger sizes in 0.4mm then please contact me on dave@flyfishingworld.co.uk first.