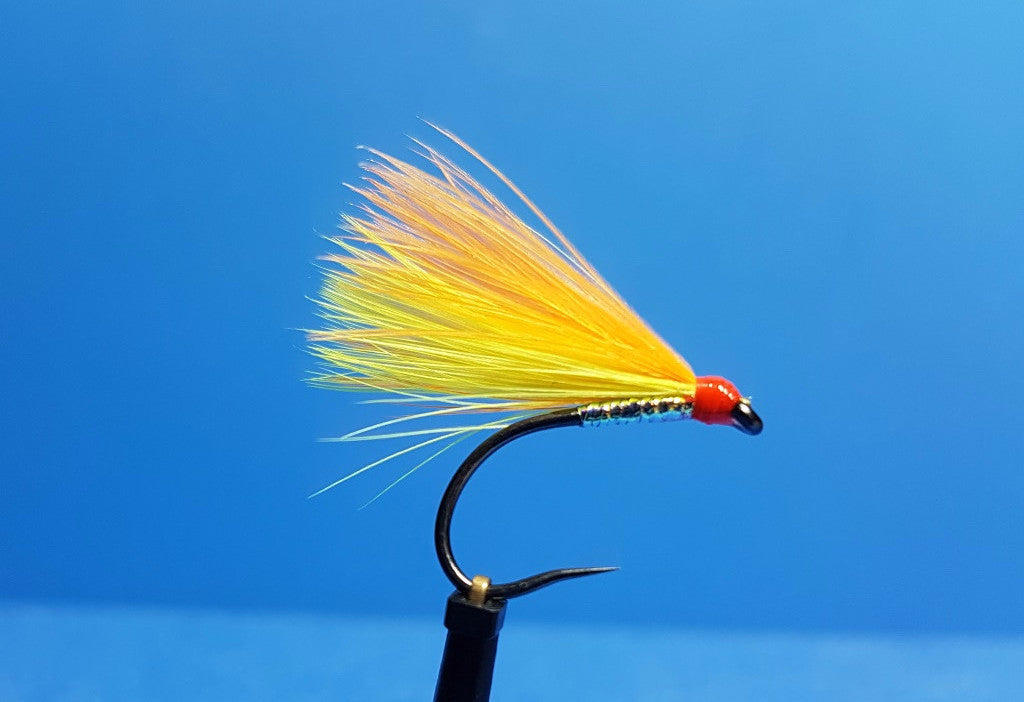 Two Tone Cormorants - With Jungle Cock
Something I've been working on and developing, you have you two tone blobs well these two tone cormorants are super bright. Give em a go but be warned wear your sunglasses.
The body's are tied very slim and using Mirage tinsel, normal or the New ICE Blue Mirage , your choice.
Other Wing Colour Combos are possible contact me with your requirements.
IMPORTANT as I tie all these flies myself there is normally a wait time of up 14 weeks so please make sure you leave ample time when you are ordering. If you require them quicker then please contact me first.