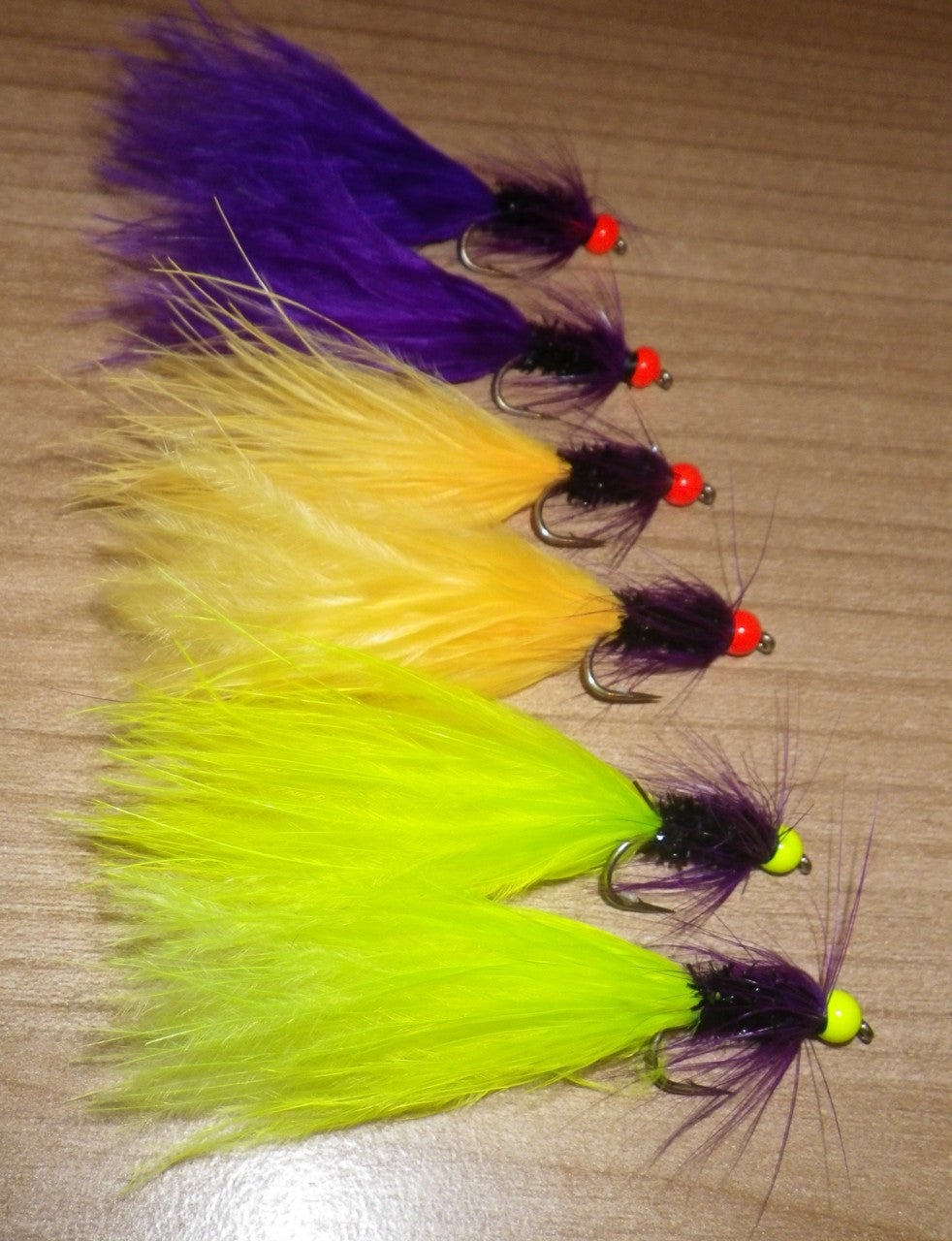 The Sunburst Lure - As seen in the Trout Fisherman Mag (Barbed)
The Original Purple/Sunburst Lure, as tied by Top Pro Arthur Wilkie. Used to great effect on many waters. For many years the Australian and Canadian teams have been telling me about the colour purple and its effects on trout.
Using top Quality Materials and Beads The Colour Purple is the new White.
These are Barbed Versions
 Minimum Order Qty - 12 Flies
IMPORTANT as I tie all these flies myself there is normally a wait time of up 14 weeks so please make sure you leave ample time when you are ordering. If you require them quicker then please contact me first.