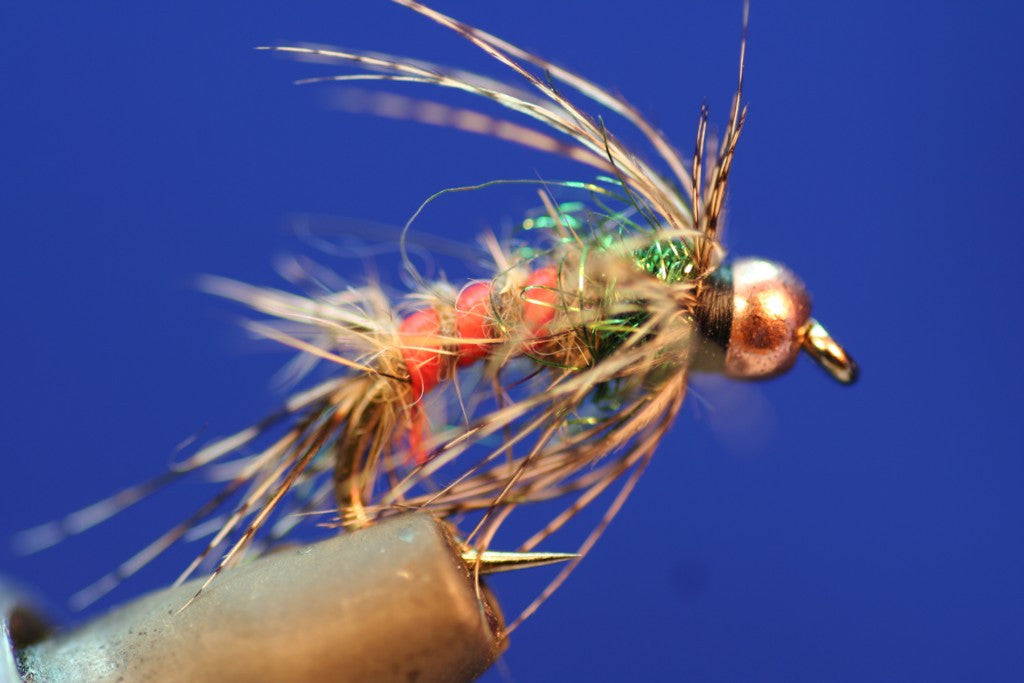 The DroNymph - No 1
This nymph is just so buggy looking no wonder the fish love it, tied with top quality materials and including that all important aiming point it catches me fish all over the place, from Czech Rep to the river Clyde here in Scotland. Its one of my top fly's now. Its based on a fly that Martin Droz, Former World Champion from Czech Rep gave me a peek at it in some of his fly boxes when I was fishing with him in Czech Rep.
I came home with so many simple yet effective ideas and they are working well for me.
Used with a standard bugging set-up, under the Dry (Duo & Trio) or simply long leader french nymphing it can be deadly.
Using different coloured ribs help this fly stand out but Red seems to be the best with Pink,  Fl.Green and Orange catching up Behind.
All the flies are tied using top quality Fulling Mill Hooks and Beads. Barbless Only
IMPORTANT as I tie all these flies myself there is normally a wait time of up 14 weeks so please make sure you leave ample time when you are ordering. If you require them quicker then please contact me first.