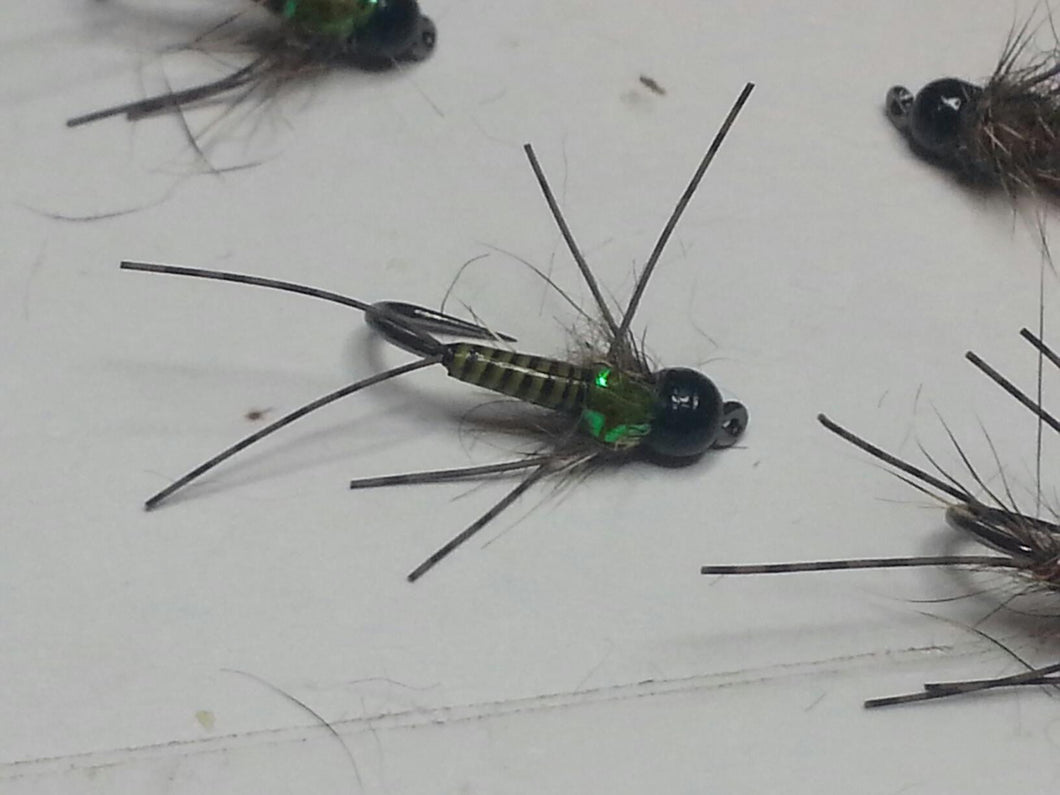 Stripped Quill Rubber Leg Nymphs
Here by popular demand, the Rubber Leg nymph just got more natural. The standard Squirrel one works superb, but this one give you something a little bit different. 
Tied using on the best of materials, on Strong Veniard Barbless Hooks stripped quills, Squirrel and Stunning shell backs makes these flies come to life, top class.
Finished with one coat of Hard On then finished off with another coat of fast drying varnish, they should last a while. The Rubber Legs so much life like movement its uncanny.
IMPORTANT as I tie all these flies myself there is normally a wait time of up 14 weeks so please make sure you leave ample time when you are ordering. If you require them quicker then please contact me first.