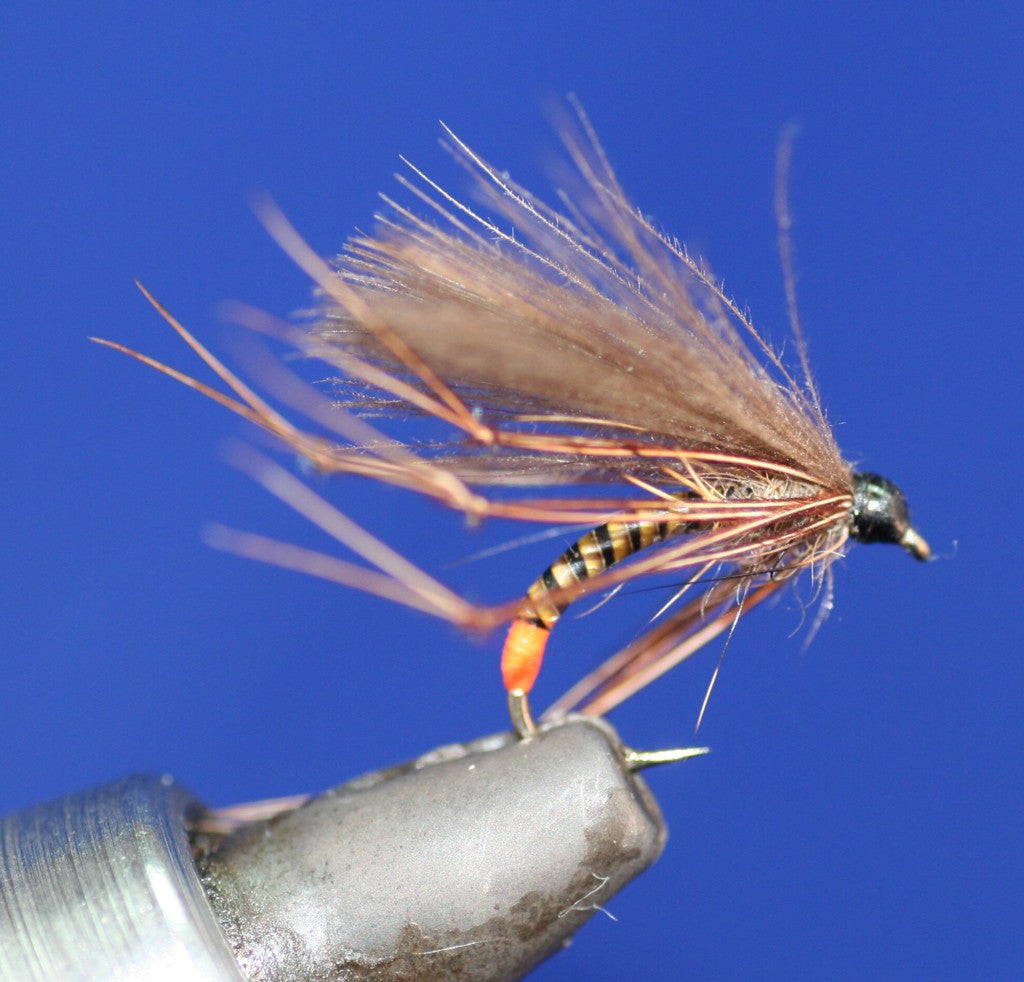 SQ Loch Leven Hoppers
Get these here for the coming season, so buggy and insect looking even the Swifts will be trying to munch them up. Tied on Kamasan hooks and tied with my own top quality Dyed Peacock eyes, stripped by me and then coated in my new UV resin Hard-On.These will work a treat on any water and especially Loch Leven and the likes where wild brownies are just waiting to pounce.
 The hopper Legs are knotted by myself and the thorax is the super buggy looking Fox Squirrel Dubbing. All the best ingredients to make a great fly. The thread Colour will be black, if you require a different Colour then contact me
 Minimum Order Qty - 12 Flies
IMPORTANT as I tie all these flies myself there is normally a wait time of up 14 weeks so please make sure you leave ample time when you are ordering. If you require them quicker then please contact me first.