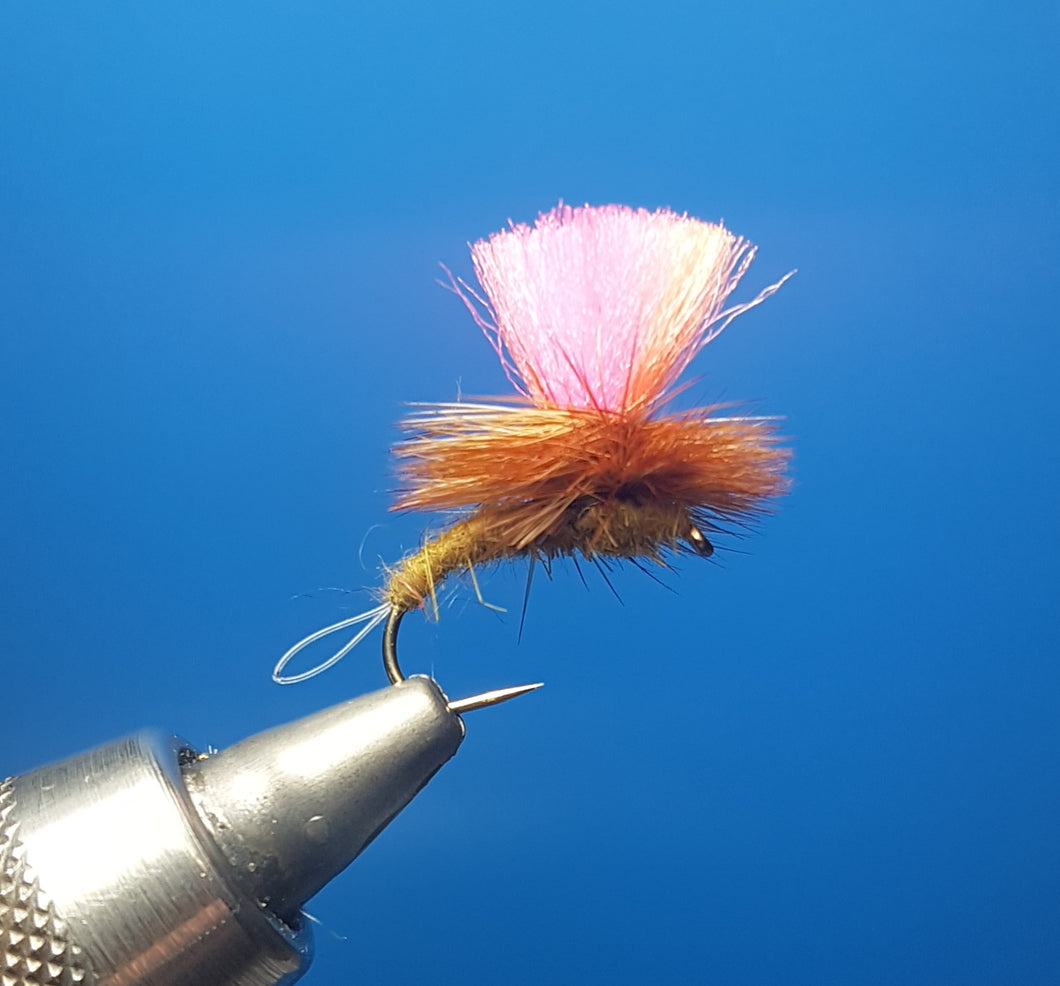 Sighter Klink with added Nylon Connection Loop - New 2020
Tied using top quality materials including the expensive Tiemco Aerowing as the post these baby's not only catch fish but they will hold up 2 x 3.3mm Bidoz Beads, known as the heaviest beads around. These ones have a Nylon loop at the end to allow connection of a leader by knot or loop connected to you nymph or nymphs.
The dual coloured post will let you keep an eye on the Sighter for a long time, used on both rivers and still waters these are the ones to have.
Why use a bobber which is illegal in competitions, when you can use a fly that not only does what it was invented to do, but catches big fish also.
I used these in the recent World Fly Fishing Champs in Vail Colorado 2016 and they worked very well.
You pick the colour and Ill choose the correct hackle colour to go with your fly....
See How to Tie the fly with Dave Downie click Here and Subscribe.
Minimum Order Qty - 12 Flies
IMPORTANT as I tie all these flies myself there is normally a wait time of up 14 weeks so please make sure you leave ample time when you are ordering. If you require them quicker then please contact me first.