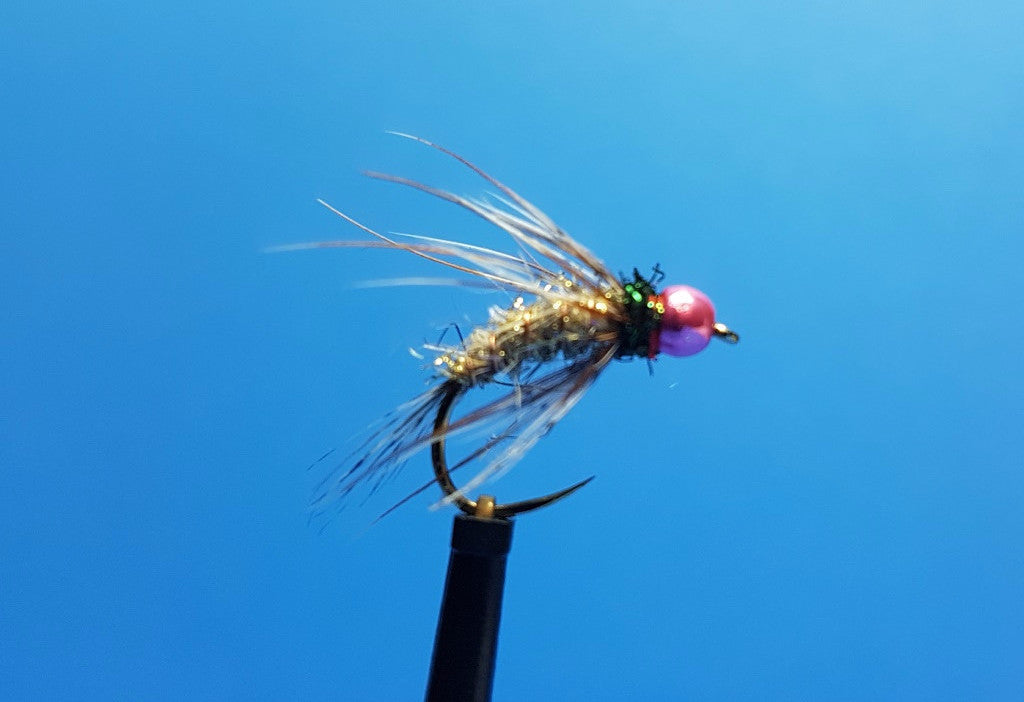 Shizer Fly (Fly for Poland)
On my first visit to the River San with my good friend and Ex-World Champion Vladi I use this fly to devastating effect, so much so that the group of 6 french angler there sent their guide to talk to Vladi to find out what I was using. This really was a top fly and caught me not only many large trouts but a huge grayling of approx 57cm.
Tied using a curved hook and with the same Hares/Ear and Gold mix I use for many of my successful flies and with a pink bead to finish the pattern off. The name of the fly came from my good friend Andrjez with whom I was staying when he asked me the name of the fly and my polish was bad his English was none existent he said it looked like a piece of S**T, so it was christened the Shizer Fly
Tied Using only the best Fulling Mill Jig Hooks and the Very Best Quality Beads from Fulling Mill or Bidoz.
IMPORTANT as I tie all these flies myself there is normally a wait time of up 14 weeks so please make sure you leave ample time when you are ordering. If you require them quicker then please contact me first.