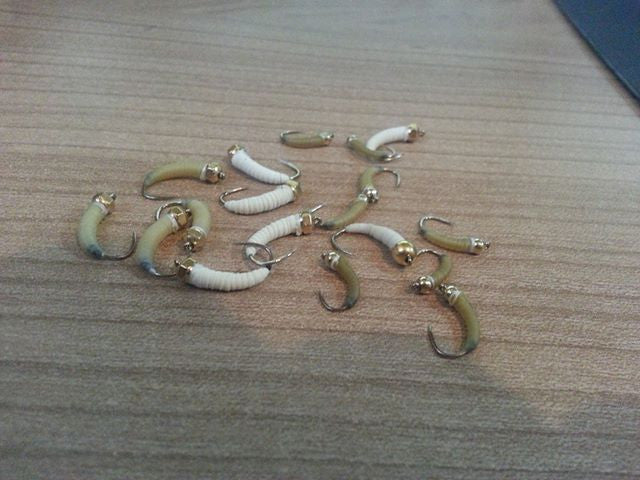 Maggot Fly
 Great Pattern for the Grayling and trout tied using Top Quality hooks, materials and Beads (Bidoz) you can't go wrong.
 One not just for river fishing but for the Still-waters also when allowed to use Tungsten beaded fly's or weight.
I've been catching over the last 5 winters with this pattern on my local rivers.
IMPORTANT as I tie all these flies myself there is normally a wait time of up 14 weeks so please make sure you leave ample time when you are ordering. If you require them quicker then please contact me first.