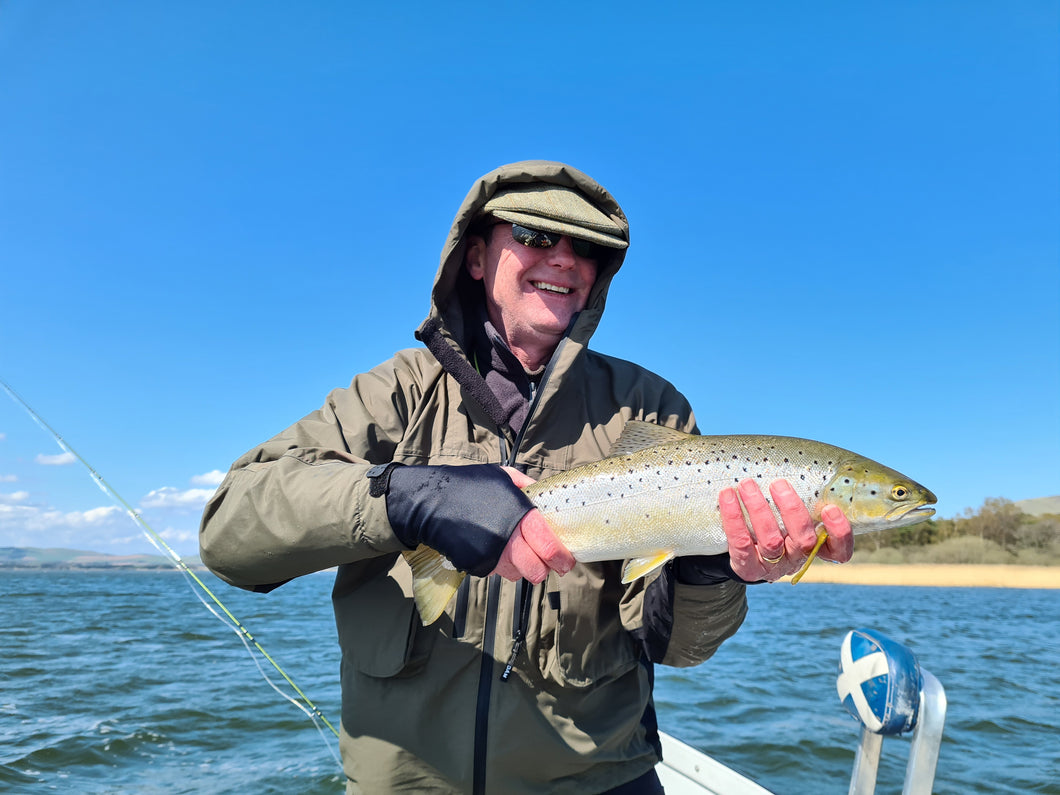 Guiding April 23 - June 23 Deposit Only You Choose Date Venue Loch Leven, Lake of Mentieth, River Clyde, Tweed, Tummel & Tay
Regular price £50.00 Sale
****READ CAREFULLY BELOW PLEASE**** DEPOSIT ONLY the rest of the cost will be due on the day of fishing.
Fish the Famous Loch Leven, where wild brown trout that have been sent all over the world come from.
Not a place to be taken lightly the fishing is not that easy, but is very satisfying when you catch a famous Loch Leven trout, known for being very silver almost like a seatrout in fact.
At 3500+ acres this is not somewhere to go out and hope to work it out for yourself, so whether you want a day afloat or you want to learn how to fish certain techniques that is your choice.... So come fish the me the guy who caught the first ever double figure fish from this famous loch and see where Mary Queen of Scots was imprisoned.
Or Maybe the Beautiful Lake of Mentieth where the Ospreys always catch and the scenery is stunning, with hard fighting rainbows. browns and pike. (I am still the current fly caught record holder there at 17lb 13ozs) Subject to Boat Availability
Or Maybe the River Clyde where the brown trout grow large and with their distinctive small spots that fish of a life time could be waiting on you.
Or maybe one of the big rivers Tay, Tummel or the mighty Tweed.
Or maybe somewhere else that you want to learn or just get your skill levels up with my teaching methods.
****IMPORTANT Evening and weekend boats please e-mail or text me first with your requirements****
Please Select Month, Day of the week and Week Number below  and contact me with your venue choice
If the dates are not available, I will contact you ASAP to Discuss options also if the weather is not suitable also I will discuss options.
E-Mail me on davedownieFFW@outlook.com for all enquires.
Price is per One Angler for Guiding or Tuition
Max 2 Anglers per Boat which will incur a further charge for the second Angler.
Equipment can also be supplied on the day email and contact me about that also.
COST PER DAY is £260 for a single angler, this includes the boat/permit cost and any flies etc.. required and me ofc there to help you catch these world famous fish.
DEPOSIT to be paid on booking is £50