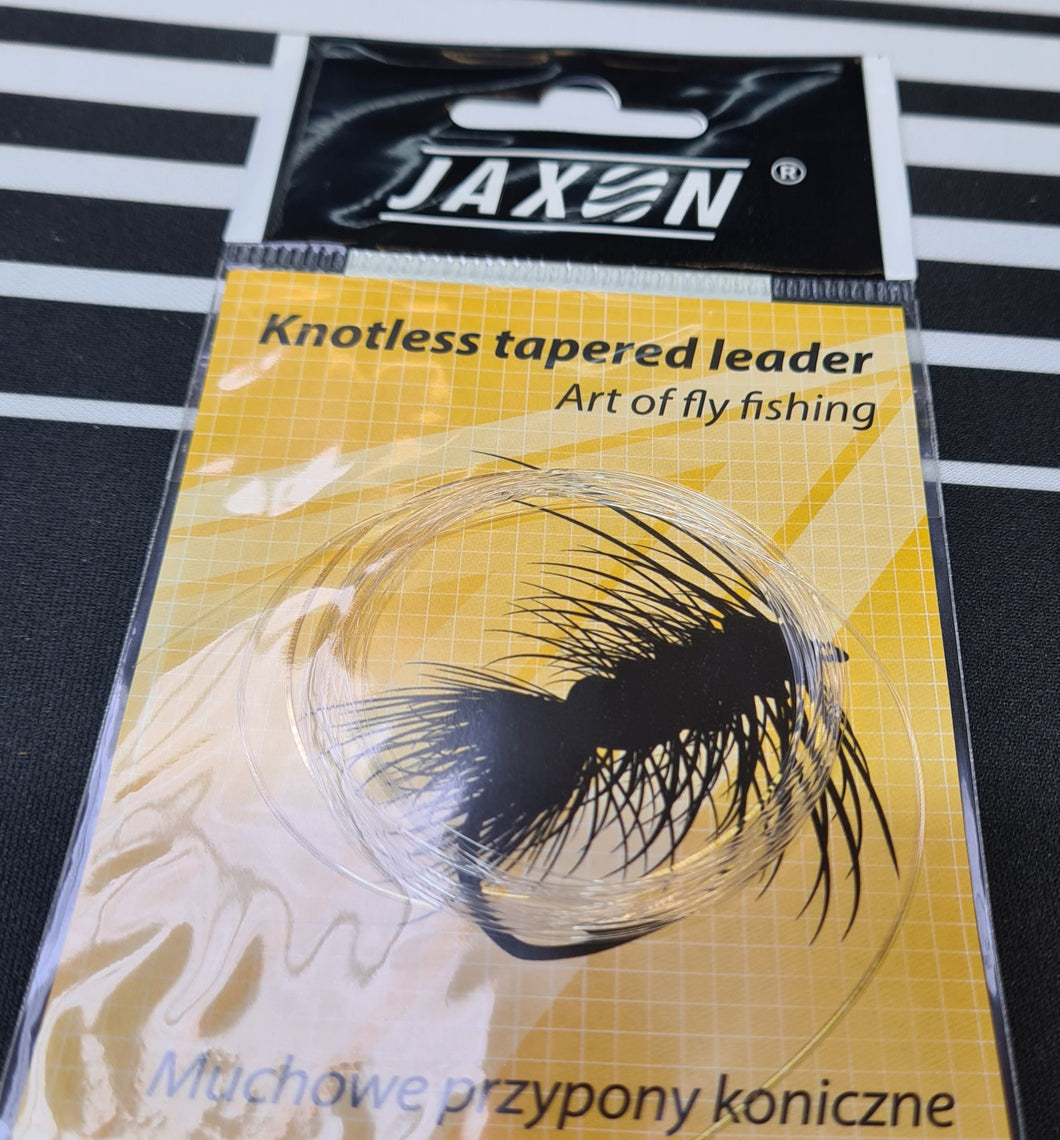 Jaxon Tapered Leaders 9' Only
These are the leaders I use on the river when Dry Fly Fishing.
Attached to the end I will add 3' of Jaxon Eternum 0.12mm (Up to 3 Kilo). They have never let me down they turn over well and are very good value for money.
 Top Tip 
Grease the whole leader to allow better lift off, and degrease the added piece of nylon at the end, last 1-2'
Also when the leader is old and curled up, cut it to about 5' in length and use it fish the Duo/Trio methods. Allowing you to attach your expensive Sighter klink to a very strong piece of nylon, then at least you will only loose the nymphs when fishing and hanked up on the bottom.