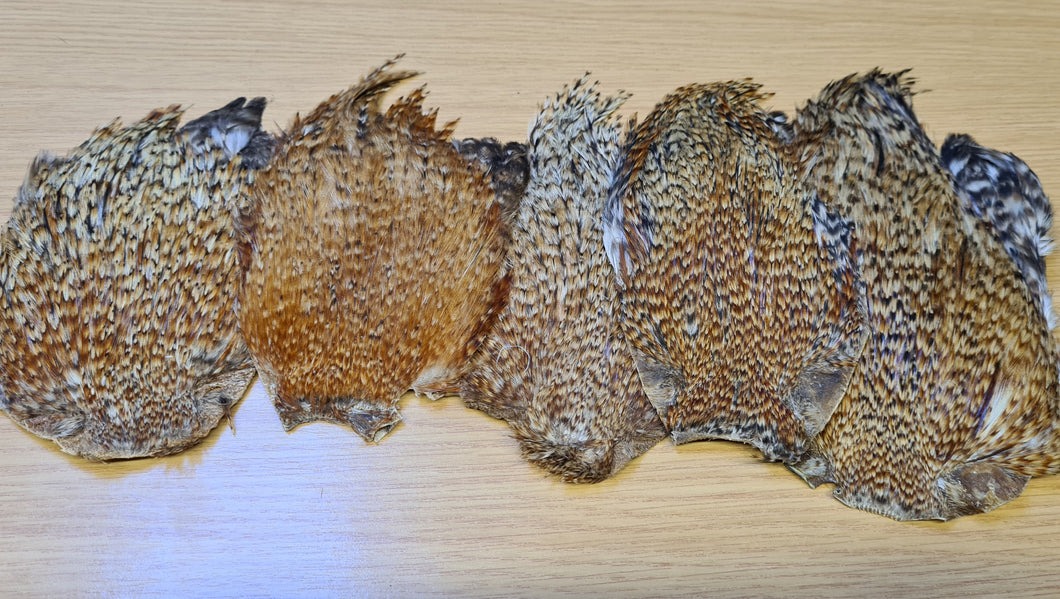 Humungus Capes - Proper
These are the right capes for the Humungus Fly, it's not Grizzle and they are certainly not expensive.
I have managed to obtain a supply of these capes and if they sell well then I will purchase more in the near future.
The humungus fly is one of the best patterns for trout around the world, with friends of mine catching all over USA, Canada, Australia and New Zealand, it works. It has even been used for Atlantic Salmon and Bonefish..
You want a bad cree or chincilla as it is also known, with softer hackles to add to the movement of the marabou and the flash, Check out here below on how to tie the fly..
Click Here and Don't Forget to Subscribe
These are cheap capes and will tie plenty of humungus patterns and also other flies to boot.. Like my detached body Daddy Long Legs
*** IMPORTANT THEY ARE ALL DIFFERENT COLOURS AND ALL WORK ***