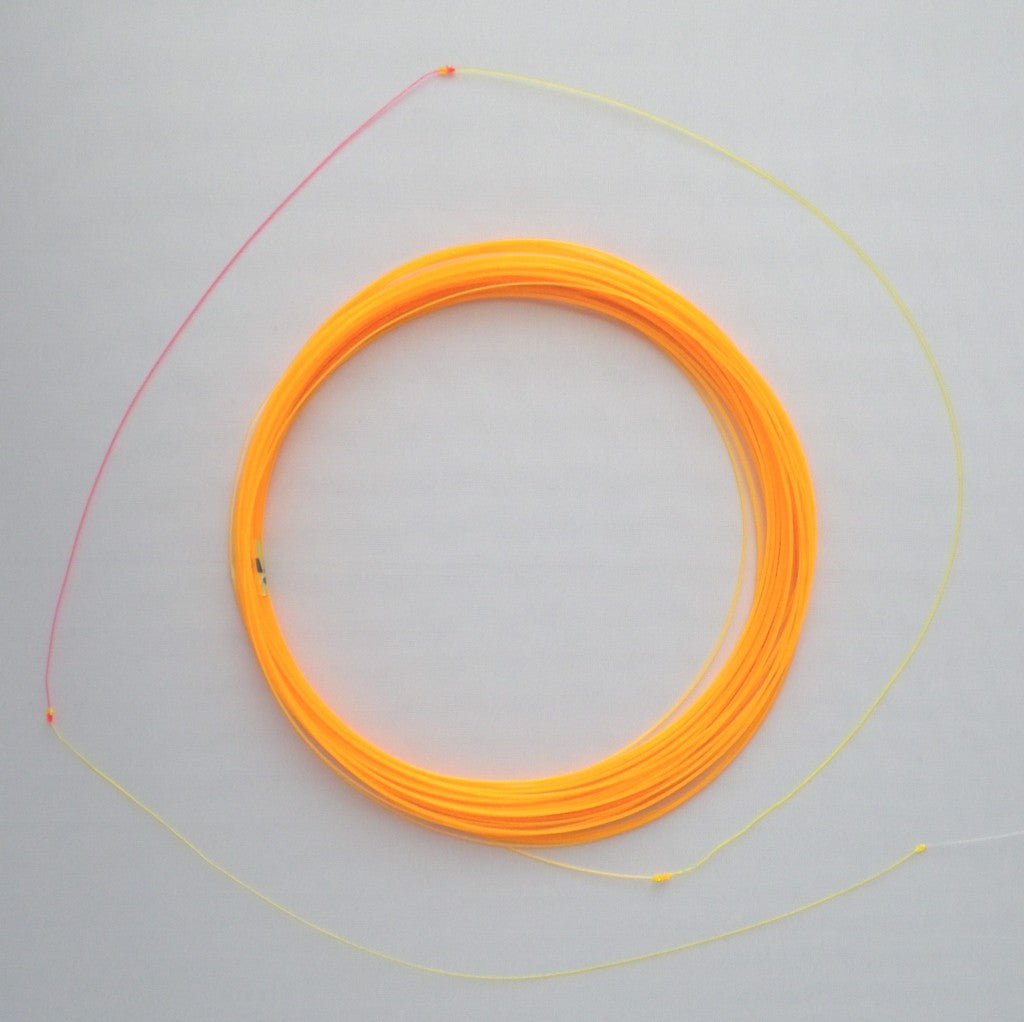 French Leaders My Way (As seen in Trout Fisherman Dec 2012)
These are the leaders that I use in the trout fisherman magazine, Daiwa shock leaders. You can buy them on a spool and make them up yourself or you can buy them from me all made up and ready to go. I will Pre-Stretched and boil them, attach and check the indicator end and also attach a small black nickel leader ring for ease of attaching your flies.
The leaders come in two colours Fl.Orange or Clear, with the same Indicator tip on both leaders, they are 13m long and with the indicator on them takes them up to approx 14m. Trim them if you wish from the reel end, but in my opinion why bother as you can't add length back onto them, so I say leave them as is, because you can use all the 13m when fishing to reach those hard to reach streams and with control.
These leaders should last you anything up to a year and when its starts to get cranky and twisted, just pop them into a wash basin and pour a kettle of boiling water on them, leave them for 10-15 mins then stretch them between 2 points, ie garden fences for an hour or two and they are back to almost new.
 The Clear one is very handy for spooky fish and crystal clear waters, but remember when its starts to get dark it will be harder to see.
 The Orange one has great all round visuals, and my favourite for most occasions, I have been using these for some 4 years or longer now and they still work great.