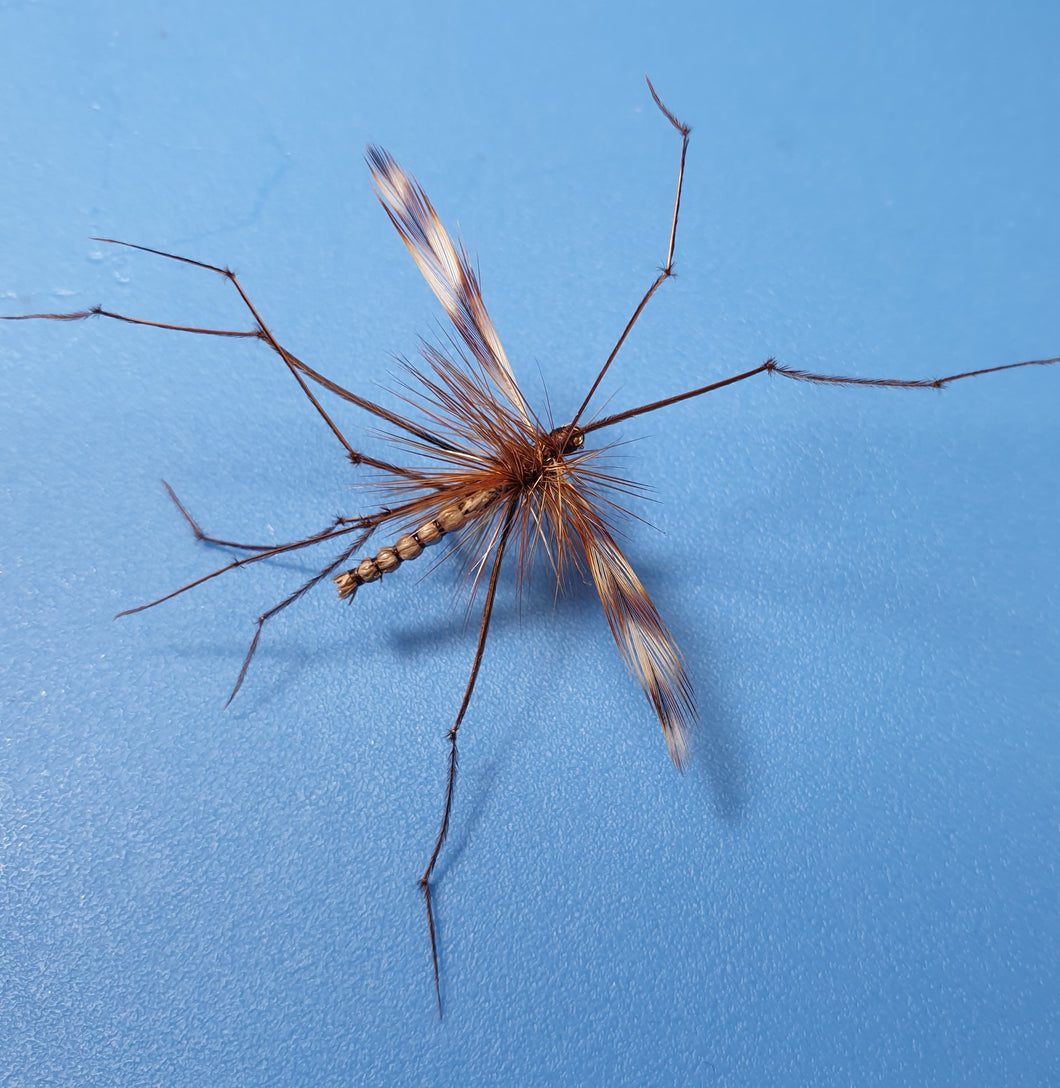 Detached Body Daddy Long Legs
This is a great fly tied with Deer Hair instead of foam. Tied on a Grub hook to give the right profile and to help the fly sit in the water correctly.
See How to Tie the fly with Dave Downie click Here and Subscribe.
Pick from Barbless or Barbed and leave me to do the rest
IMPORTANT as I tie all these flies myself there is normally a wait time of up 14 weeks so please make sure you leave ample time when you are ordering. If you require them quicker then please contact me first.