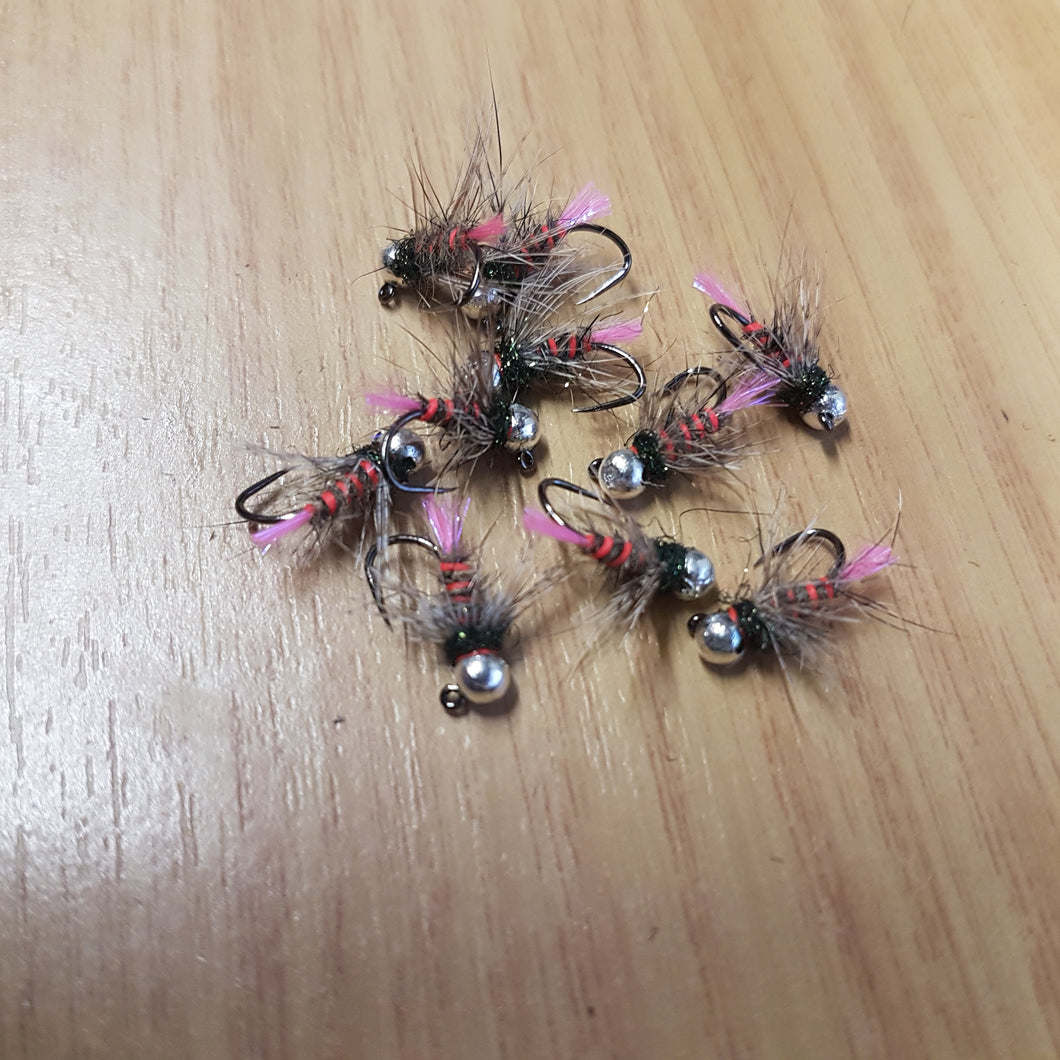 Czech Thread Fly
Well I don't need to say much about this fly, it is one the very best patterns going in the world. Given to me by Martin Droz a long time ago, it has been the downfall of many a grayling and trout here in Scotland and around the world, top class always in my box.  
You Choose the Hook Size, Bead Colour and Rib and I'll do the rest

See How to Tie the fly with Dave Downie click Here and Subscribe.
IMPORTANT as I tie all these flies myself there is normally a wait time of up 14 weeks so please make sure you leave ample time when you are ordering. If you require them quicker then please contact me first.