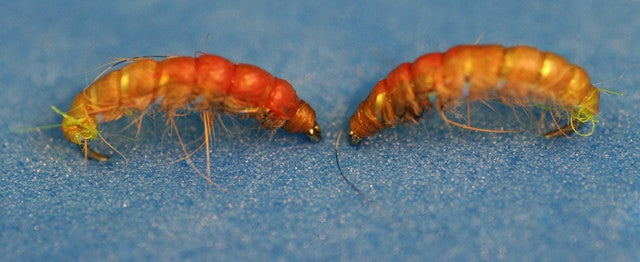 Czech Gamarous
I ninja'ed this fly from Martin Droz when he was in Scotland with me in October 2013, the day when I had my Audi written off, hours before that happened Martin was hammering fish at Crossford on the River Clyde, every-time I looked above the bridge he had another fish and another and another, all on this pattern fished under a dry fly _ duo style... 
I have since did pretty well with it Helping me to the SNFFL Premier Division Title in 2015
Al lot in this pattern to tie but its worth the effort.
All the flies are tied using top quality Fulling Mill Hooks. Barbless Only
IMPORTANT as I tie all these flies myself there is normally a wait time of up 14 weeks so please make sure you leave ample time when you are ordering. If you require them quicker then please contact me first.