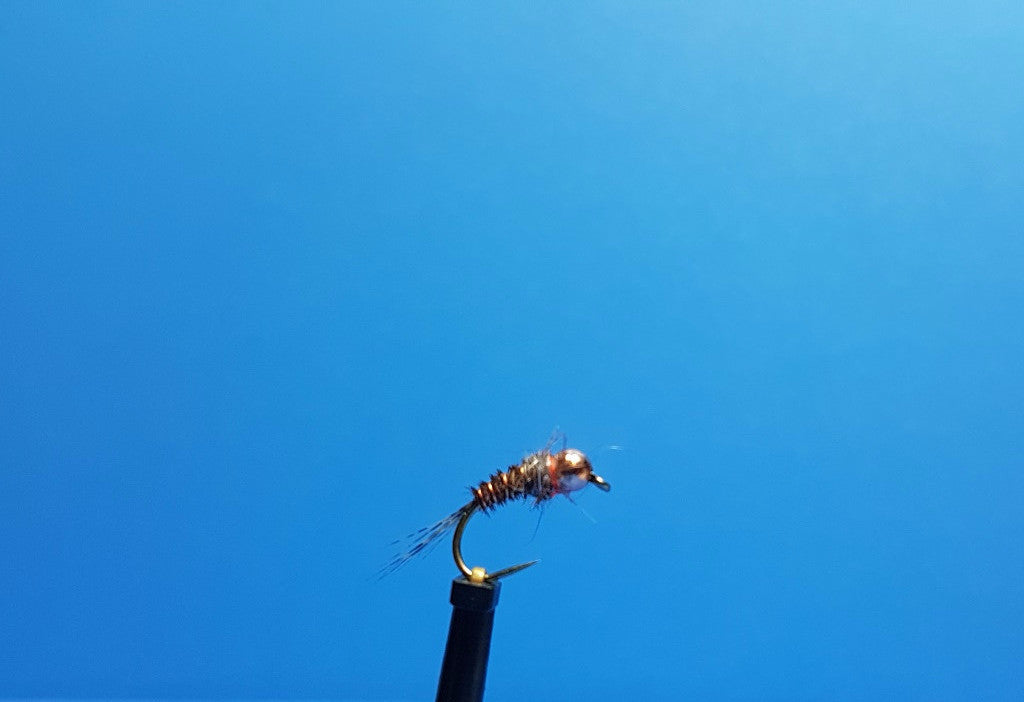 Chocolate Pheasant Tail
This for me is the best fly on the planet for river nymph fishing. Nothing comes near it at the recent World Championship in Vail Colorado 2016 I think my Scotland team mates were very skeptical about how good it is. Did not take them long to have their boxes full of them.
Simple but deadly using Jan Siman UV Chocolate Dubbing for the thorax and a curved grub hook then are amazing flies. Top or middle dropper teamed up with my Hot Spot Shrimp I can do no better. Tied using Top Quality Coq-De-Leon for the tail for a more Durable fly, they cant be bettered.
All the flies are tied using top quality Fulling Mill Hooks and Beads. Barbless Only
Minimum Order Qty - 12 Flies
IMPORTANT as I tie all these flies myself there is normally a wait time of up 14 weeks so please make sure you leave ample time when you are ordering. If you require them quicker then please contact me first.