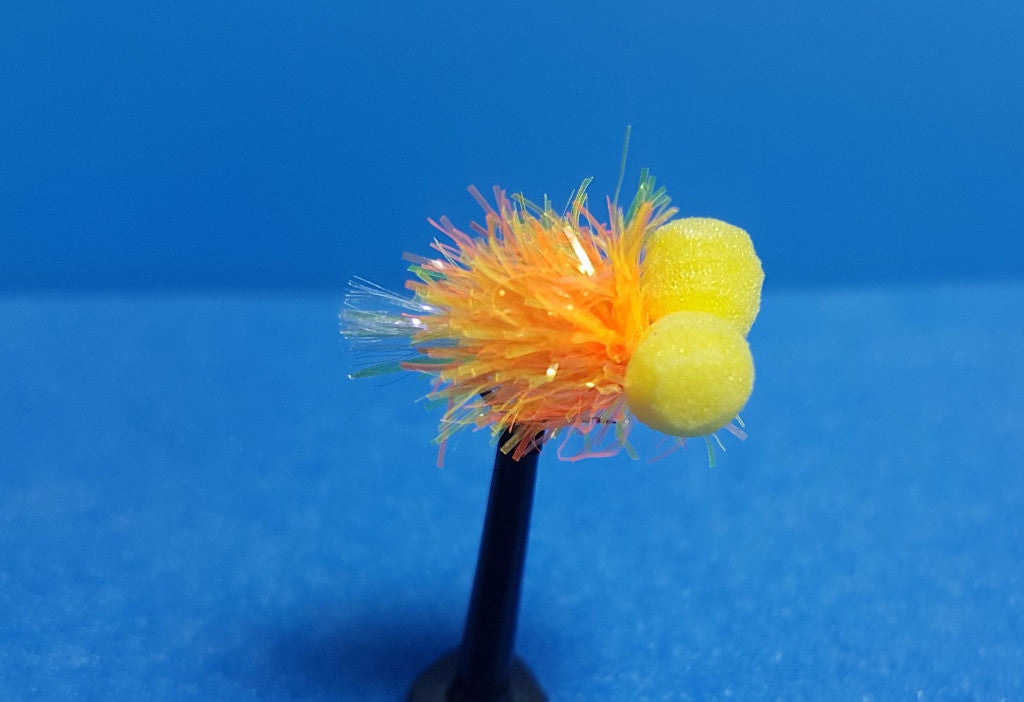 Booby Blobs Mixed (Barbed)
A staple diet of all competition fishers, tied using my Original 15mm Translucent Fritz these blob/boobys are the Biz.
Your choice of Colours please Select the Colour for the Fly and the Mix Colour of the fly and email me the Colour of the Mix Colour of the fly.
 dave@flyfishingworld.eu
Using my Sunburst Razor UV Flash as the tail, this give a great aiming point for the fish.
Custom Combo Option available if you wish to specify your own eye body colour combo then contact me after you place your order. Check out my 15mm Translucent page for details of possible colours.
IMPORTANT as I tie all these flies myself there is normally a wait time of up 14 weeks so please make sure you leave ample time when you are ordering. If you require them quicker then please contact me first.